How the curriculum works
The full curriculum spans over three years. Each year includes formal technical learning, practical and experiential learning, as well as intensive, customised personal mastery and soft skills.
Students who are successful in year one are automatically accepted for year two. However, to qualify for a third and final year, students are required to undergo a rigorous assessment process to ensure that they are ready and able to succeed in their new roles.
We encourage our learners to complete at least the first two years, as this will give them better long-term job opportunities. The following table gives a high-level view of the programme, together with a view of the opportunities that are available for the students at the completion of each year.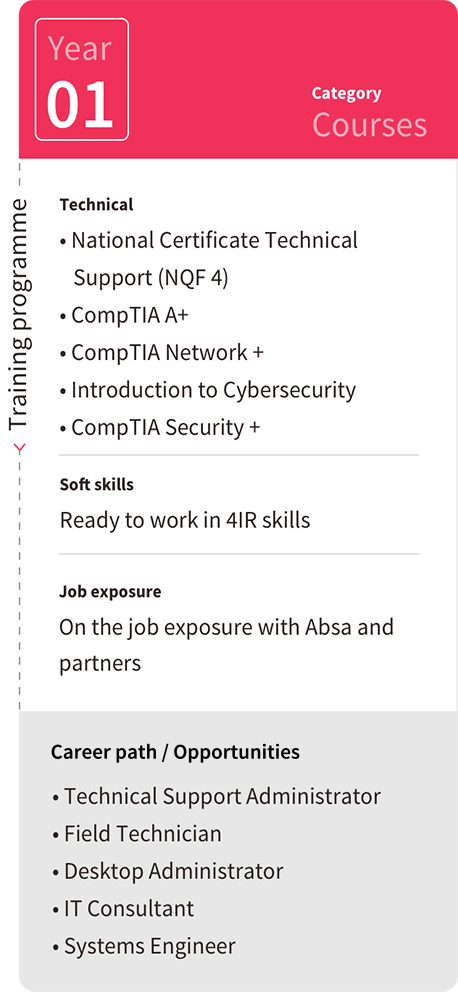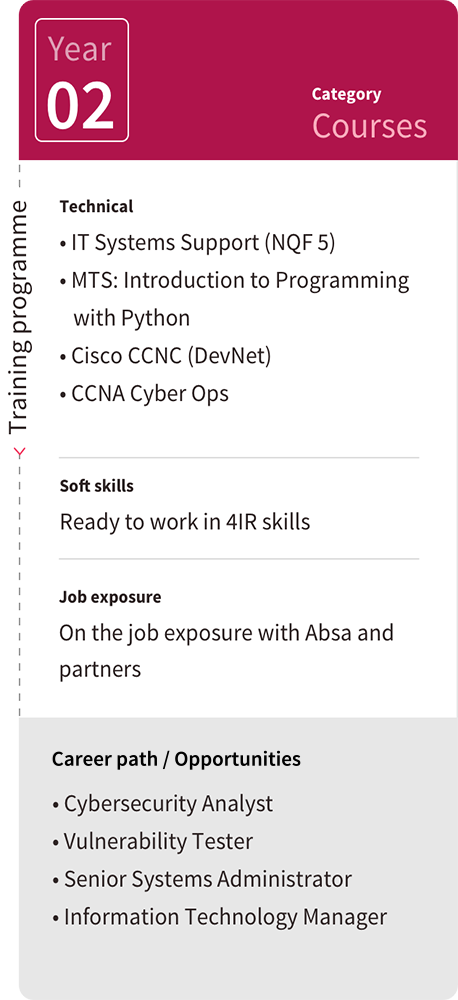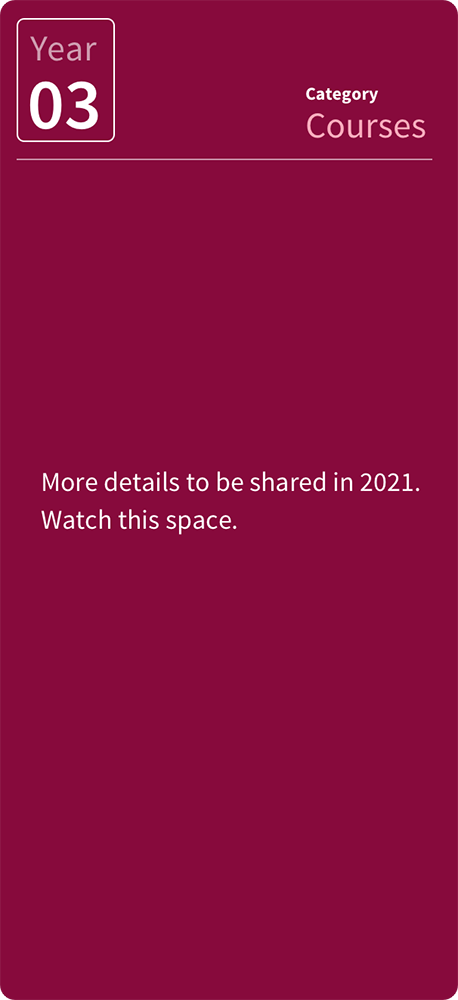 How to apply
To be eligible for the academy, prospective students need to meet the following criteria:
You must be a South African citizen.
You must have passed Grade 12 or have an NQF Level 4 qualification or equivalent.
You must be unemployed.
Your household income must not exceed R6 000 per family per month.
You must be between the ages of 18 and 30 and reside in Johannesburg or Cape Town.
Applications for 2020 are closed but continue to check back for any updates. Please note that Absa will consider all applications in line with its employment equity ambitions.
For more information, please email us at: CyberSecurityAcademy@absa.africa