Wise-Up Wednesday webinars
WorkInProgress launched a series of live webinars on the @WIPCapeTown Facebook page. The webinars feature real-life successes and lockdown challenges of South African small and medium enterprises (SMEs).
WorkInProgress has hosted additional webinars with experts such as Andrew Watson, Co-Founder of Brandright and Kendall Keanly, Director Corporate & Commercial Law, Cliffe Dekker Hofmeyr.
Visit the WorkInProgress playlist on YouTube to watch the webinars.
Artificial Intelligence (AI) bootcamps
As part of the Kgalema Motlanthe Foundation's 2019 initiative, "AI in Africa", and to celebrate Human Rights month in March 2019, WorkInProgress hosted a three-day AI bootcamp for sixty girls, aged 15 to 18 years, from six schools across Mitchells Plein in the Western Cape.
The bootcamp focused on teaching the girl learners the concepts and ethics of digital technology and how to apply technology to their daily lives to create solutions for their communities.
For Youth Month in June 2019, a further sixty girls, aged 15-18 years, from Khayelitsha in the Western Cape were hosted at WorkInProgress for the AI bootcamp. Said Mustapha Zaouini, Technology and Innovation at Kgalema Motlanthe Foundation and CEO of Fliptin, "Through these bootcamps, we aim to cause a major mind-set change in the girls, which is fused with the tools to implement new ideas leveraging the technology of tomorrow; a potent combination that capacitates a lifelong way of thinking for success."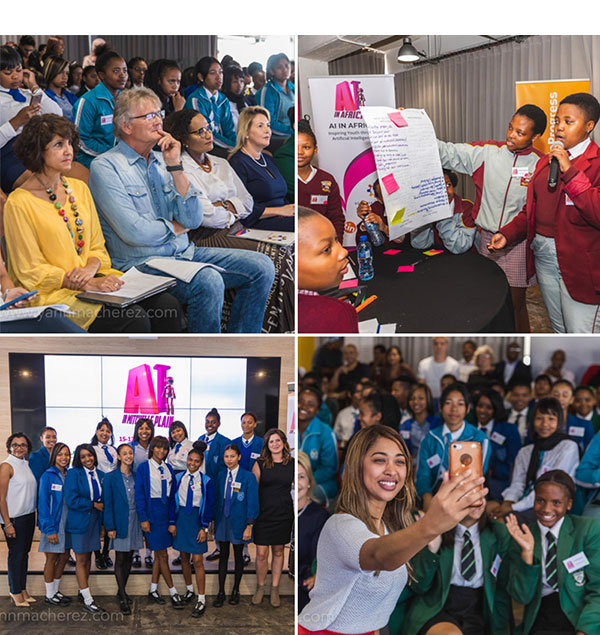 biNu launched their Moya Messenger app in August 2019 at WorkInProgress. The company is focused on addressing a major challenge in countries where consumers 'pre-pay' for their mobile access and are data sensitive.
To help solve this problem, biNu developed a unique technology platform that enables organisations to maintain #datafree apps and websites that people can visit without using any of their mobile data. This #datafree experience is based on a pioneering reverse billing model that enables the owner of a website or application to pay for the data used to access their site rather than the cost being borne by the mobile phone user.
This effectively zero rates the organisation's digital touchpoints for the consumer. The app is a #datafree alternative to WhatsApp and has over one million monthly active users in South Africa.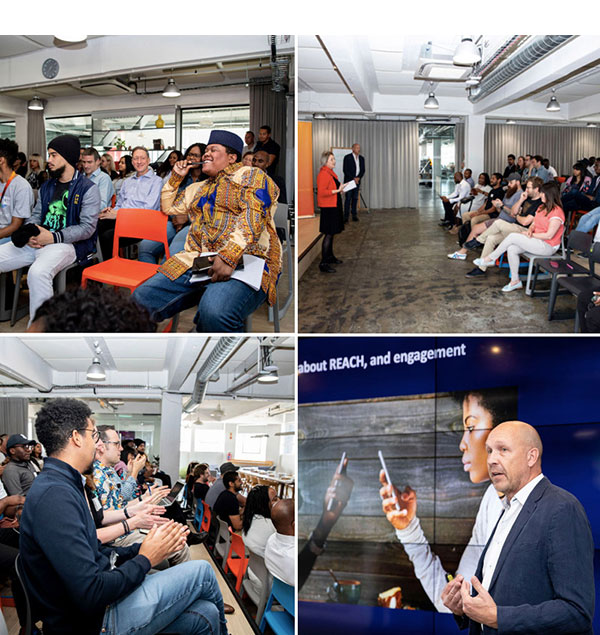 WorkInProgress hosted the first launch of GovChat in 2018 and the second iteration of GovChat in October 2019. GovChat is South Africa's official civic engagement platform, enabling every citizen to connect with their government easily by engaging its friendly application-agnostic natural language BOT.
GovChat is made possible through an Open Government Partnership with the South African Government. Absa has additionally partnered with GovChat on Cybersecurity.