Our purpose of bringing possibilities to life shapes what we do every day and the Absa Way Code of Ethics guides how we do it. The Absa Way outlines our values and expected behaviours when engaging with our fellow employees, customers and clients, shareholders, governments, regulators, business partners, suppliers, competitors and the broader community.
We are deeply committed to helping Africa and its people unlock their potential and to playing our part in promoting principled behaviour. Financial service providers, like Absa, safeguard customers' hopes and enable success; and without their trust, we cannot exist. To maintain the trust of our customers, clients and other stakeholders, we commit to acting with integrity as outlined in The Absa Way.
We continuously improve by challenging ourselves to find better ways to achieve growth and bring possibilities to life. As our internal policies and standards evolve in response to changing legislation and customer requirements, so will The Absa Way. The foundational principles will, however remain; that is to act ethically, fairly and sustainably to ensure long-term value for our stakeholders.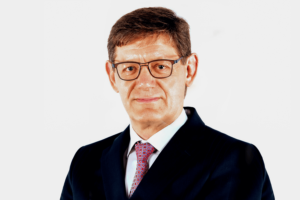 It starts with me:
I commit to abiding by the Absa Way and holding myself accountable against it. Each member of my executive team and each Absa employee commits to the code in their own capacity, as we individually take responsibility for the impact of our actions on the world.

Arrie Rautenbach
Absa Group Chief Executive Officer
The Absa Way of doing business
The Absa Way outlines the purpose and values that govern our way of working across our business globally. It defines the way we think, work and act at Absa to ensure that we help you bring your possibilities to life. It provides guidelines for our working relationships, specifically between employees, customers and clients, governments, regulators, business partners, suppliers, competitors and the broader community.
The Absa Way applies to all Absa employees and employees in subsidiaries in which the Absa Group has a controlling interest. Subsidiaries in which we have a minority interest, and joint ventures in which we participate, are encouraged to adopt an equivalent approach, as are any other entities or individuals contracted by Absa to do work on the Group's behalf. Any suspected or actual breaches of the policies outlined in this document must be reported.
If the provisions of this document conflict with any local laws in the jurisdictions under which we operate, the provisions of the local legislation will take precedence.
Our purpose, values and behaviours
Our purpose is bringing possibilities to life.
Our values and behaviours
We drive high performance to achieve sustainable results



We are obsessed with the customer



Our people are our strength
We have an African heartbeat
How we behave is instrumental to achieving the highest standards of performance, adding value to our customers and clients, and meeting our regulatory obligations. Over and above the behaviours that bring our values to life, we have a set of behaviours that guide the Absa Way. We expect our employees to:
Act ethically and with integrity
Act with due skill, care and diligence
Be open and cooperative with regulators
Treat customers fairly
Observe standards of market conduct
Respect one another professionally, including our diversity
Remember our communities in day-to-day business.
Together, our values and behaviours guide how we engage with all our stakeholders, including our employees, customers, clients, governments and regulators.
Governance and controls: Maintaining high ethical standards
At Absa, we use our skills and resources to deliver high-quality, sustainable results, taking account of the longer term as much as the immediate achievements. We are committed to transparency in our disclosures and reporting.
In managing our business, we appreciate that adhering to high standards of ethical conduct is fundamental to maintaining the trust and confidence of all of Absa's stakeholders. We will not compromise the controls or compliance requirements that govern our activities. We consistently apply standards across the Group, including risk management, conflicts of interest, competitive practices, bribery and corruption prevention (including gifts and entertainment), anti-money laundering, sanctions and financial crime prevention, fraud prevention, and communication with internal and external stakeholders.
Where we engage with governments and regulators on issues relevant to our business, we are honest and transparent in our communication. We do not fund activities related to political parties or individuals aligned with political parties or interest groups. In managing our relationships with suppliers, we seek mutually beneficial relationships based on merit and work through our supply chain to ensure that related environmental, social and ethical impacts are identified and managed appropriately.
We respect our competitors and acknowledge that free and fair competition is good for business, customers and clients, driving innovation and improvements in service provision.
Engaging with our stakeholders
Our stakeholders are important to us. We engage with them openly, ethically and honestly, guided by our values and behaviors, and our Group Media Relations Policy.
Ensuring a safe and secure working environment
Absa is committed to ensuring the health, safety and welfare of our employees and contractors, customers, and visitors, in line with our Health and Safety Policy. This includes managing physical security risks and providing safe and inclusive working conditions for employees and other people for whom we are responsible.
Contact us
For more information about the Absa Way, please contact the Ethics Office on ethicshelpdesk@absa.africa.To report any ethical breaches, contact the Priority Investigations and Whistleblowing team directly on protected@absa.co.za or via the Tip-offs Anonymous Hotline (protect@tip-offs.com) or website (www.tip-offs.com). Alternatively, you can call the toll-free number 0800 205 055 (South Africa only). Employees in all other countries can request a call back on +27 11 929 3332. Click here for a complete list of tip-off numbers in all countries in which we operate.